Discover inspiring success stories of businesses that we helped overcome unique challenges and achieved remarkable results. We take you on a journey through the triumphs of various enterprises we've assisted along the way. Explore how these businesses tackled obstacles head-on and emerged victorious, gaining valuable insights and lessons along the path to success. Join us as we delve into the stories of resilience, innovation, and achievement that showcase the transformative power of strategic guidance and support.
Concern
Visibility and Brand Growth in India

An extensive public relations and marketing strategy in India was set in place for Sarah Todd, a celebrated Australian chef, in order to enhance her presence, both digitally and on ground since 2018. Whether it be her cookbooks, TV series, restaurant partnerships or the introduction of her line of FMCG products, Sarah aimed to not only increase visibility but also expand her brand in various markets like Goa, Delhi & Mumbai. Over the past few years, an integrated approach between lifestyle, fashion, business and FnB with targeted profiling techniques played a pivotal role in raising awareness and establishing Sarah Todd as both a chef and an entrepreneur, or a chefpreneur as we call it. This helped in attracting the right audience to not only her brand, but also her product ranges which include a selection of spice mixes inspired by Indian cuisine and a line of hot sauces named Hot Toddy. Sarah garnered significant attention by being featured in esteemed publications such as a Harpers Bazaar, Hello! Magazine and GlobalSpa cover, large features in Vogue India, Elle India, Hello! Magazine, Lonely Planet and an exclusive with Forbes India, international channels such as WION and BBC among many others. She was also a panelist at FICCI, a non-governmental trade association and advocacy group based in India and a TedX speaker. A successful launch event for her line of sauces was also executed in Mumbai, attended by journalists and influencers for a complete media outreach. Compelling narratives showcasing her culinary journey and entrepreneurial endeavours contributed to the growth of her presence in the country. Extensive media coverage, interviews, and features further amplified the reach and visibility of her brand. This well rounded approach fueled the brand growth in terms of credibility and commercial viability and as a result, Sarah Todd experienced remarkable growth and gained recognition as a distinguished chef and entrepreneur in India.
"Throughout my journey in India, I've been fortunate to have a team of dedicated professionals who have been instrumental in elevating my brand's presence. Their strategic expertise, meticulous planning, and strong media relationships have truly made a difference. I am grateful for the support I've received from my incredible partners, enabling me to connect with the right audience and share my culinary and entrepreneurial endeavors in India."

A comprehensive PR and marketing strategy was implemented to address the limited digital presence of Karan Nohria and the launch of Silly, a venture under the K7Group Hospitality. Over 8-10 months, personalized profiling and strategic positioning were employed to increase visibility and establish Karan Nohria as a notable figure. Silly was featured on renowned publications, emphasizing its unique location and captivating interiors. Engaging narratives highlighting the food and cocktail offerings were crafted to attract new opportunities and build an online presence. Media coverage, interviews, and features amplified brand reach and visibility. These efforts resulted in substantial growth for Karan Nohria's influence and Silly's recognition as a desirable destination, solidifying their position in the hyperlocal market.
"Working with Connekting Dots has been a game-changer for Silly and myself too. Thanks to their precise PR and Marketing strategies, it has helped Silly gain a much higher profile and more visibility within trade and business media for myself as a founder. Which has helped me They helped us to get featured in publications and websites, which has resulted in a significant increase in our customer base. The team at Connekting Dots is incredibly knowledgeable, responsive, and always willing to go the extra mile to ensure that our marketing goals are met"
client
Cobbler and Crew, Pune
concern
Launch and Positioning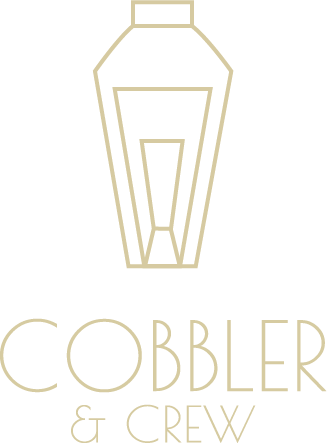 To capture the attention of a niche audience and establish its brand identity, Cobbler & Crew, Pune's first high-energy cocktail society, implemented a comprehensive PR strategy. Media representatives were invited to experience the brand firsthand, resulting in compelling articles highlighting the restaurant's unique concept and appeal. The founders and head mixologist were proactively profiled to build credibility and foster industry relationships. Strategic targeting of listings and weekend guides expanded brand exposure, attracting a wider audience. This approach helped Cobbler & Crew establish a distinct brand identity and reputation as a go-to destination for exceptional cocktails and energetic experiences in the premium bar market of Pune.
"Connekting Dots played an instrumental role in the successful launch of Cobbler and Crew. The team helped us to amplify our launch and generate buzz within our local community. They have been incredibly knowledgeable and dedicated to delivering results. We have been overwhelmed with the positive response to our launch, and we owe a huge thanks to Connekting Dots for their role in making it happen."
Concern
Presence and Awareness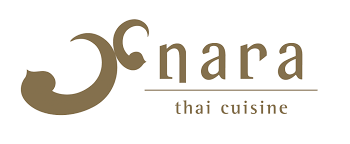 Nara Thai, a renowned restaurant, enhanced its brand image and promoted its curated menu and dining experiences through a comprehensive approach. Exclusive events with key media outlets showcased the new menu, while digital listings and engaging stories highlighted Nara Thai's exceptional food and cocktails. Concept stories positioned the brand as a thought leader, and food deliveries to media offices expanded access. Corporate catering services and bar partnerships increased visibility, and nationwide takeovers introduced new audiences to Nara Thai's Thai culinary experiences. Influencer collaborations generated buzz and positive reviews, boosting the restaurant's reputation and customer engagement. Overall, Nara Thai became a top destination for innovative Thai cuisine in Mumbai.
"I couldn't be more impressed with the work that Connekting Dots has done for our restaurant. Their marketing initiatives have significantly increased our location visibility and brought in a steady flow of new customers. The team at Connekting Dots really took the time to understand our brand and goals, and their efforts have truly paid off. We have been featured in top publications and websites, and have seen a noticeable increase in foot traffic as a result. Their professionalism, attention to detail, and dedication to delivering results have been invaluable to our business."
Concern
Introduction and Visibility

Monika Alcobev faced low visibility during its launch, necessitating a strategic approach to build brand awareness. In PR, media representatives were invited to product launches and curated events, securing reviews, listings, and interviews. The recent name change was leveraged to showcase growth and future plans. Marketing efforts included takeovers, collaborations with celebrity bartenders, and tasting events. Influencer marketing involved sending hampers, hosting online tastings, and inviting influencers to pop-ups. Through these strategies, Monika Alcobev successfully established a strong brand presence in both B2B and B2C spaces, with increased visibility and positive digital footprint.
"We can't thank Connekting Dots enough for their exceptional work in boosting our brand's visibility and increasing product profiling. They have been instrumental in enhancing our brand's image and reputation in the industry. They have been proactive in identifying new opportunities for us to showcase our products and reach new audiences. Their efforts to engage influencers at events have been particularly successful, leading to increased exposure and brand recognition. Their professionalism, creativity, and dedication to delivering results have been invaluable to our company."